05 Feb

RMHC Maine Celebrates Grand Opening of Ronald McDonald Family Room® Located at Northern Light Eastern Maine
Medical Center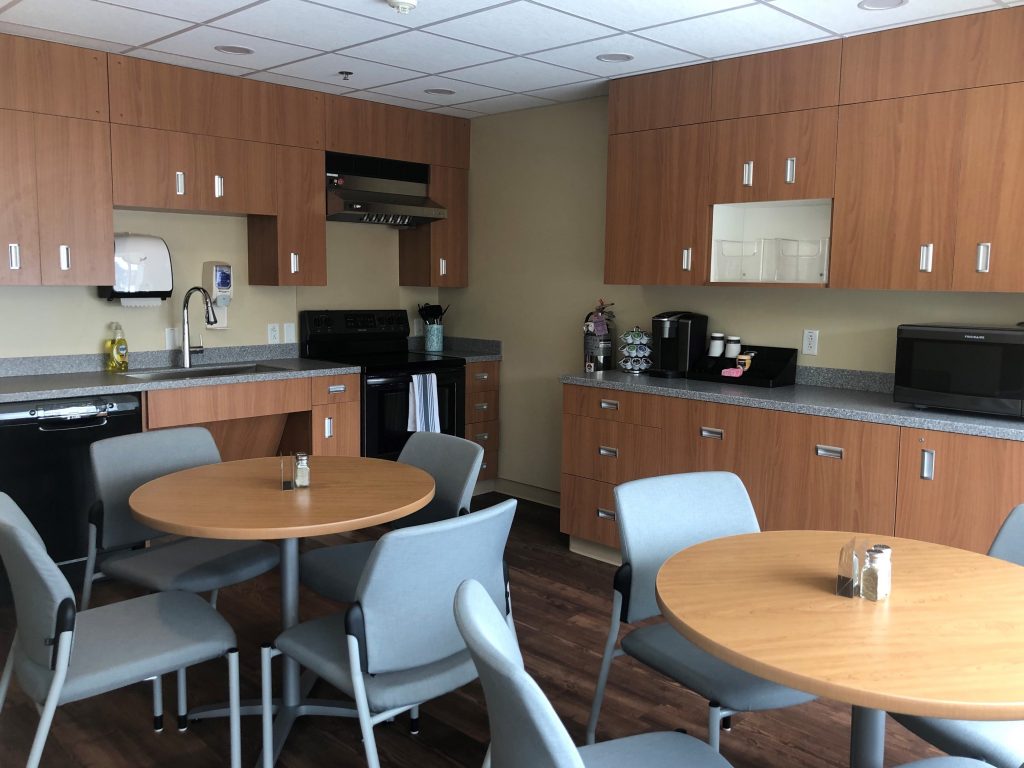 Wednesday, February 5, 2020, marked the grand opening of the newly renovated Ronald McDonald Family Room (RMFR) located on the 8th floor pediatric inpatient wing of Northern Light Eastern Maine Medical Center. RMFR, a program of Ronald McDonald House Charities® of Maine (RMHC Maine), will provide an additional resource to the already exceptional services provided to families of pediatric patients at Northern Light Eastern Maine Medical Center. The opening of the RMFR has been several months in the making and is a welcome addition to the pediatric unit. RMHC Maine wishes to thank the Maine McDonald's Owner/Operators, RMHC Global, Medical Center leaders and staff, and our many generous community members for their support of this exciting project.
This is the second RMFR established by RMHC Maine, with the other room located in Maine Medical Center's Barbara Bush Children's Hospital. During exhausting and stressful hospital visits, the comfort and convenience offered in these rooms is invaluable. In the RMFR located in Bangor, families can find a respite just steps away from their child, complete with a full kitchen, snacks, coffee, laundry facilities, comfortable seating, television, and the support of volunteers. For information about the new RMFR or ways to get involved, visit www.rmhcmaine.org/family-room-bangor.