McDonald's, our mission partner, played a vital role at the inception of both Ronald McDonald Houses in Bangor and Portland. After more than three decades, Ronald McDonald House Charities (RMHC); local McDonald's Owner/Operators, their employees and their customers; and our community remain committed to supporting our programs and services. Each year, RMHC Maine receives its support from 61 McDonald's restaurants in Maine and 4 in northern New Hampshire.
This funding comes from donation boxes, Happy Meal sales, events, and in-store fundraisers as well as other promotions. In addition to monetary support:
McDonald's Owner/Operators participate as members of our Board of Directors.
McDonald's Owner/Operators and their suppliers raise money and awareness through in-store promotions and fundraising events.
Local McDonald's employees serve as dedicated volunteers and brand ambassadors.
Summary of Support in 2019
Donation Boxes
$178,998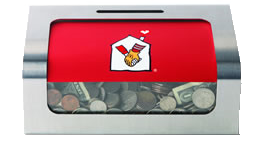 All-Star Basketball Games
$57,429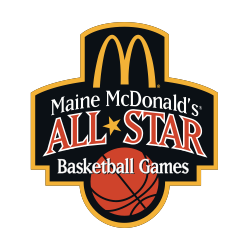 Happy Meal Donations
$40,026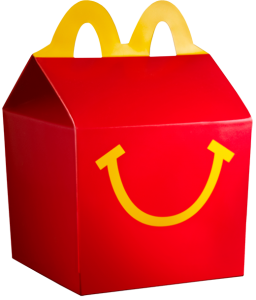 In-Store Fundraisers
$126,073