Join the Oldies Dance Group for a night of dancing all to support the Ronald McDonald House Charities of Maine!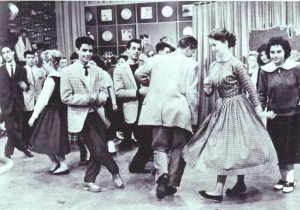 The 17th Oldies Benefit Dance will be held on Saturday, October 12, 7pm to midnight at the Eagle's Club on 57 Birch Street, Biddeford. Slick your hair back and put on your dancing shoes for this fun-filled night featuring Rock and Roll music from the 50's, 60's, 70's and 80's, lively dancing contests, and tricky trivia questions. Tickets are limited to 250 and are going fast!
Tickets are $10 per person. Contact Bruce Martin at 207-284-4692 for tickets and more information.
Bruce Martin, instrumental in launching this fundraiser, and his amazing committee started dancing in 2009 and have planned this event every year since then. To date the group has raised $48,600 for RMHC Maine.