09 Aug

The Dowsland Family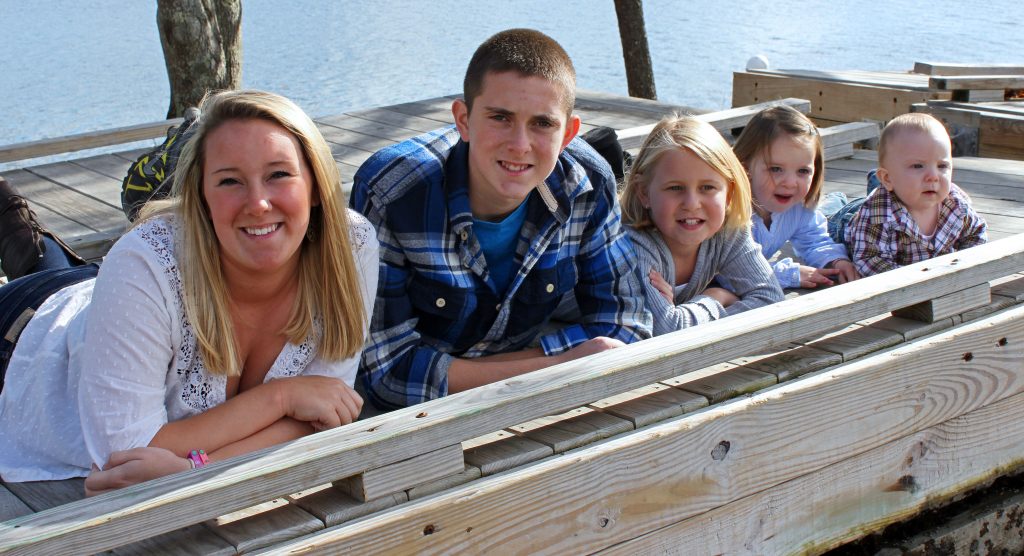 "For the past year, Ronald McDonald House Charities of Maine has made a huge difference for our family. Our daughter Kylie was born with just one kidney that operated at only 50%. By the time she was seven, her kidney function was down to just 11%. We were relieved and happy when a donor match was found. Kylie had a kidney transplant at Maine Medical Center. Since then, she has been back to the hospital many times as either an inpatient or an outpatient. We still go back for regular checkups.
We live three hours from Portland. Kylie has two brothers and two sisters, and the two smallest are very young. In fact, we were pregnant at the time of the transplant, which made being away from home even harder. Thanks to RMHC  Maine, we didn't have to be separated too often or for too long. We all could be with Kylie at the hospital during the most critical times. When dad and the older kids need to stay home for work and school, mom and the younger kids can be with her in Portland.
RMHC Maine provides everything we need. It's close to the hospital, comfortable and it's great for the little ones. With the playroom and kitchen, it's easy to take a break from the hospital so they can play or nap during the day. We use the kitchen a lot too. It can get expensive to eat every meal at the hospital.
Everyone connected with RMHC Maine is amazing. The staff helps you out in all different ways: solving problems, answering questions, or just listening. The volunteers and donors, like the Guest Chefs or people dropping off Wish List items, are so friendly and generous. We are grateful to all of them. The other families we've met there feel the same.
Today Kylie is an active, happy girl. She's also a big supporter of RMHC Maine. She donated her birthday gifts to the playroom. At Thanksgiving, she stocked the pantry to overflowing by collecting and donating food for the families. She is raising money by collecting pull tabs for recycling — over 50 pounds at last count!
RMHC Maine has so much to offer to families at a hard time in their lives. We can support Kylie but still take care of each other, too. It helps you really be there for your child. You don't realize how important this kind of support is until you need it. We recommend RMHC Maine to everyone. It will always be part of our lives."
Paula and Shane Dowsland