21 Jun

Ronald McDonald House Charities of Maine Announces Portland House Expansion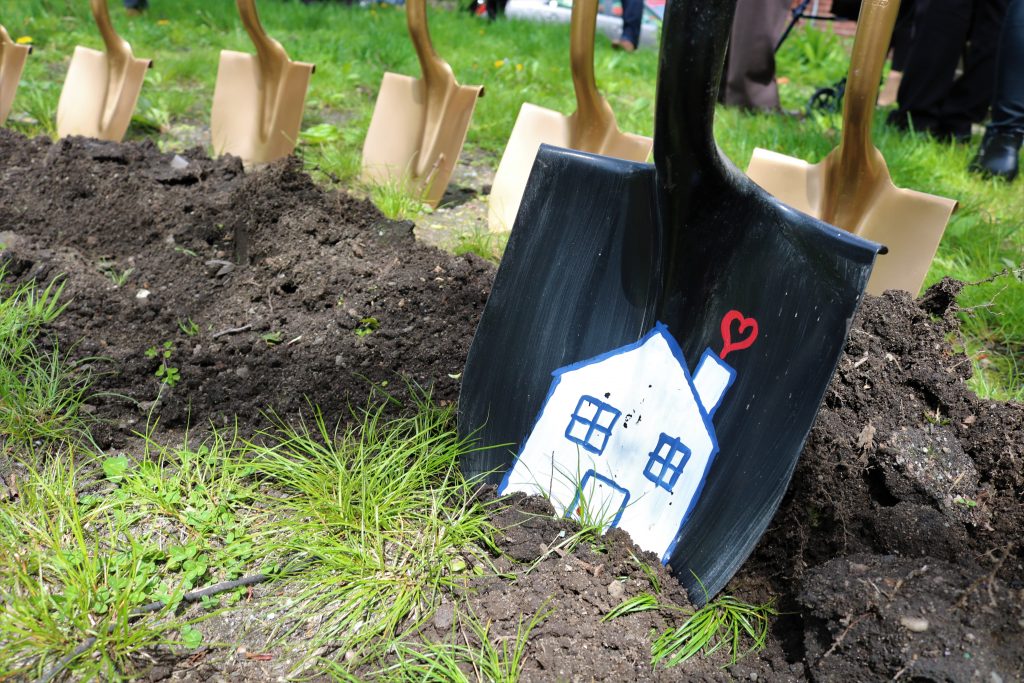 Ronald McDonald House® Portland expands to keep even more families close to their seriously ill or injured children needing medical care.
On May 23, 2019, Ronald McDonald House Charities® of Maine (RMHC Maine) hosted a groundbreaking ceremony marking the beginning of a 15-room expansion of their Portland House. McDonald's Owner/Operators, RMHC Maine board members, City of Portland officials, representatives from Scott Simons Architects and Wright-Ryan, neighbors, donors, volunteers, and community members, gathered to celebrate this growth, which will open the door to more families, not only in volume but in diversity of diagnosis. During the ceremony, the organization also announced the launch of their Building Community, Expanding Hope $2.3M capital campaign, aimed at improving their programs and assisting with expansion efforts.
This historic day marked the beginning of a new chapter for RMHC Maine, filled with more hope, care, and compassion than ever before. In 2018, the Ronald McDonald Houses in Bangor and Portland together provided 7,007 nights of comfort to 570 families. These 15 new guest rooms allow the organization to provide an additional 5,475 nights of comfort per year, giving families the rest they need to face their child's medical journey ahead.
Since 1993, Scott Simons Architects has been a part of the vision for Ronald McDonald House Portland. As shared by Scott Simons, Principal, FAIA, "We have learned more from Ronald McDonald House than we've taught them. We have learned from them that to be a good architect, you listen. You listen to what people need. I'm so grateful for the relationship of 25 years with this organization, which has changed the nature of our practice and my personal involvement and experience of working with people over the years."
In listening to families and members of the medical community, RMHC Maine responded with a plan for growth. The expansion aims to meet a growing need as medical facilities, including the nearby Maine Medical Center, expand and the list of RMHC Maine's partner facilities continues to increase. The additional space in the Portland House will also better accommodate large families and long-stay families in need of a comfortable home away from home.
RMHC Maine is calling on the community to join their efforts to raise $2.3M for their Building Community, Expanding Hope capital campaign. The financial support provided means more than concrete and drywall, but the opportunity to serve up to 36 families per night out of RMH Portland.
Those interested in joining RMHC Maine's mission to grow their programs are encouraged to give. This unified effort to help the families across Maine and northern New Hampshire is impossible without the support of our generous community.