Why "Pull for the Ronald McDonald House"?
Across the state of Maine, individuals, groups, schools, and companies are working together to collect tab tops to benefit RMHC of Maine. The tab top program invites people of all ages to collect aluminum tabs from cans. When we receive tab top donations, the tabs are recycled and turned into a monetary donation to RMHC of Maine. Annually, these tabs help generate thousands of dollars to ensure that we can continue to provide a "home-away-from-home" for families all year long! Thanks to the generosity of all our supporters who pull tabs all year long for helping us keep families close!
---
Why collect only the tabs?
Collecting tabs is an easy way for people of all ages to support the House that Love Built.
---
How you can get involved
FIND A CONTAINER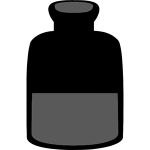 You can collect tab tops in anything! Collect them in bottles, boxes, or other creative containers. Want a container for your school, job, church, or organization and need a container? Stop by our Portland or Bangor House, and we'll provide one for you!
START COLLECTING

Gather all your aluminum tab tops, and ask family, friends, community organization, or local restaurants for help too!
TURN IN YOUR COLLECTION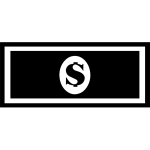 Drop off your tabs at either of our Houses from 9 AM-9 PM, or call 207-942-9003 in Bangor, or 207-780-6282 in Portland to set up a drop-off time. You can also visit your local recycling center, and have the proceeds from your donation made out to RMHC of Maine. Mail the check to our Administrative Office.
Print A Tab Top Wrap
Download and print a 4 in x 8 in wrap to attach to recycled container such as a 5 gallon bucket or coffee can.
Print a Tab Top House
Download and print your own tab top house. Follow the instructions shown.
Print the Tab Top Poster & Education Guide
---
Drop Off Locations
Portland House             Bangor House
250 Brackett Street         654 State Street
Portland, Maine              Bangor Maine
Hours:
Monday – Friday  | 9 AM – 9 PM
---
Ounce by Ounce, Pound by Pound, YOU can make a ton of difference for the Ronald McDonald House Charities of Maine