Thanks for Showing Us Your Best Swing!
On September 14, 2020, golfers of all skill levels joined us for the 28th annual RMHC Maine Golf Tournament hosted by the Maine McDonald's Owner/Operators with Presenting Sponsor Troiano Waste Services. Thank you to all who joined us and made the day such a success. Over $72,000 was raised for families who are on the journey of their child's medical illness! Please join us next year for more fun on the greens.
Congratulations to the day's winners!
1st place net: Troiano – Charlie Davis, Justin Edwards, Brendan O'Connell, TJ Troiano
2nd place net: Gorton's Seafood – Chuck Barlett, Ben Havey, Ben Lydick, Ron Lydick
3rd place net: Harry Peereboom, Adam Rousseau, Derek Mills, Charlie Newcomb
1st place gross: LT's – Dave Goyet, Joey Hamilton, KC Hughes, Mike Grindatti
2nd place gross: Berlin City Lexus of Portland – Phil DiBiase, Pete Williamson, Blaise MacDonald, Tim Thomas
Putting Contest: Scott Searway – Scott Searway, John Quinn, Sandy Labelle, Al Widor
---
Thank you to our sponsors!
Presenting Sponsor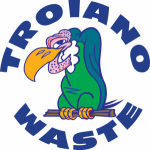 Heart of Gold Sponsors
Caring Heart Sponsors
Goble Family – Maine McDonald's Owner/Operators
Neidetcher Family
James Nygren- Maine McDonald's Owner/Operator
Community Supporters
Andy Altman
Gordon Chibroski
David Collmus
Cunningham Security Systems
Lopez Foods
Praxis Consulting Group
Hole Sign Sponsors
H+K International
Interstate Batteries
KeyBank
Paul White Company
Praxis Consulting Group
Romad Company- Maine McDonald's Owner/Operator
Saco & Biddeford Savings Institution
Ron & Pam Evans and Dennis & Karen Jacobs