Thank you for being a Building Block of Hope!
Construction Timeline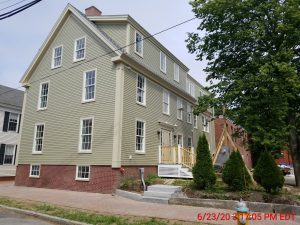 September 2020
Our expansion is fully complete!! September was a big move-in month for us. We've been able to get fully inside and begin to stock closets and rooms with all necessary items to be operational. Our first families were able to check into rooms, and we've been working at getting all of our rooms fully operational. As of September only a few rooms have all necessary furniture and bedding. Fundraising continues to make sure we will be able to fully support each room with everything it will need.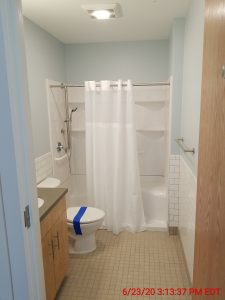 August 2020
In August, our construction team was able to fully finish up their work and hand over the expansion to us. We had a few vendors in making sure everything was up to code and that all proper people know how to operate new fire, security, HVAC and other systems. Additionally, Temper-Pedic donated 15 new queen mattresses for each room, which Noyes Moving Co. helped install for us. Lots of heavy lifting, but we are happy to get those in, in order to get each room what it needs for families to check in.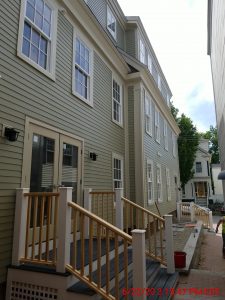 July 2020
Our construction team worked really hard to get finishing touches on everything in the expansion. We had painters, carpenters, carpet installers, appliance installers, and several others completing their work in hopes to have everything opened and ready to go in the coming weeks. We could not be happier with the hard work and immense progress Wright Ryan and their sub-contractors have made in the past month or so.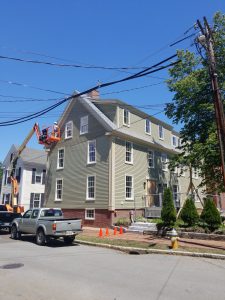 June 2020
Our expansion is just about finished! The team has been plugging away in June's heat, and now they have the air-conditioning units running making everything a bit more comfortable. There are some minor punch-list type items, along with a few inspections, before we can begin moving furniture into rooms. The exterior has a little bit of painting left to complete on steps and doors. They've also been hard at work landscaping our courtyard, which will be completed later this summer.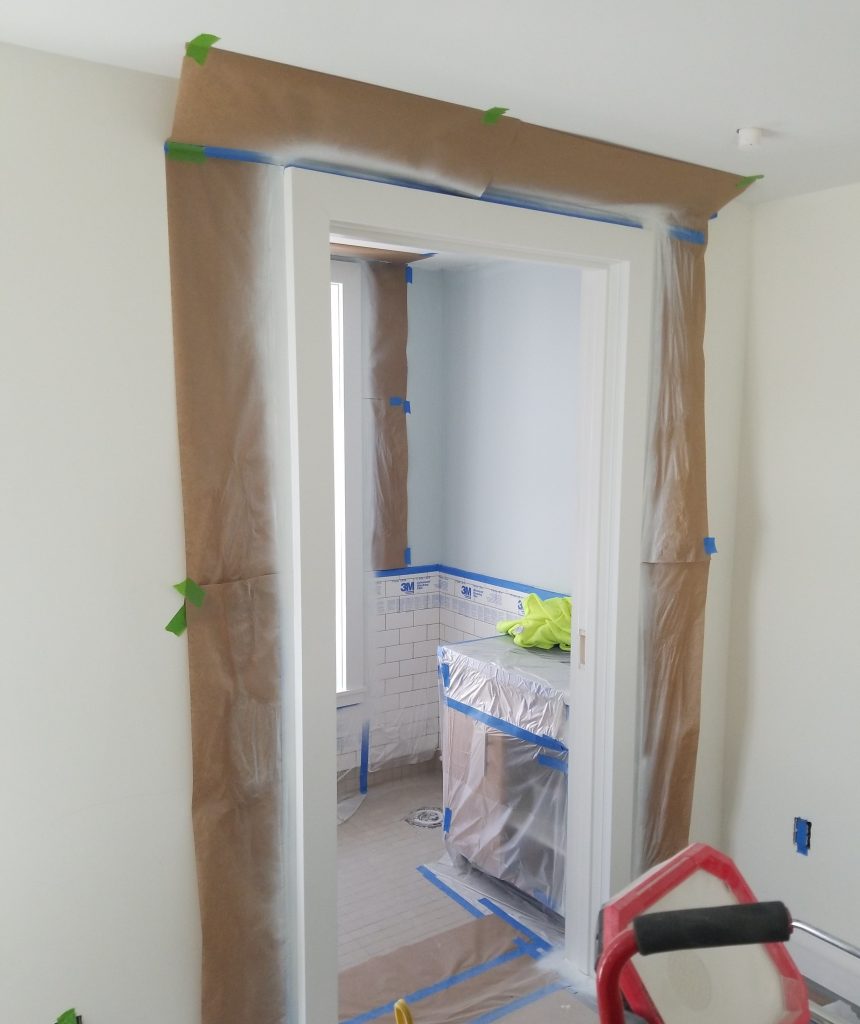 May 2020
Finishes of nearly every aspect of the project are being checked off the punch list. Lighting, plumbing fixtures, doors, and handicap elevator lifts are all getting installed. We are at the tail end of the project and could not be happier with how everything has turned out!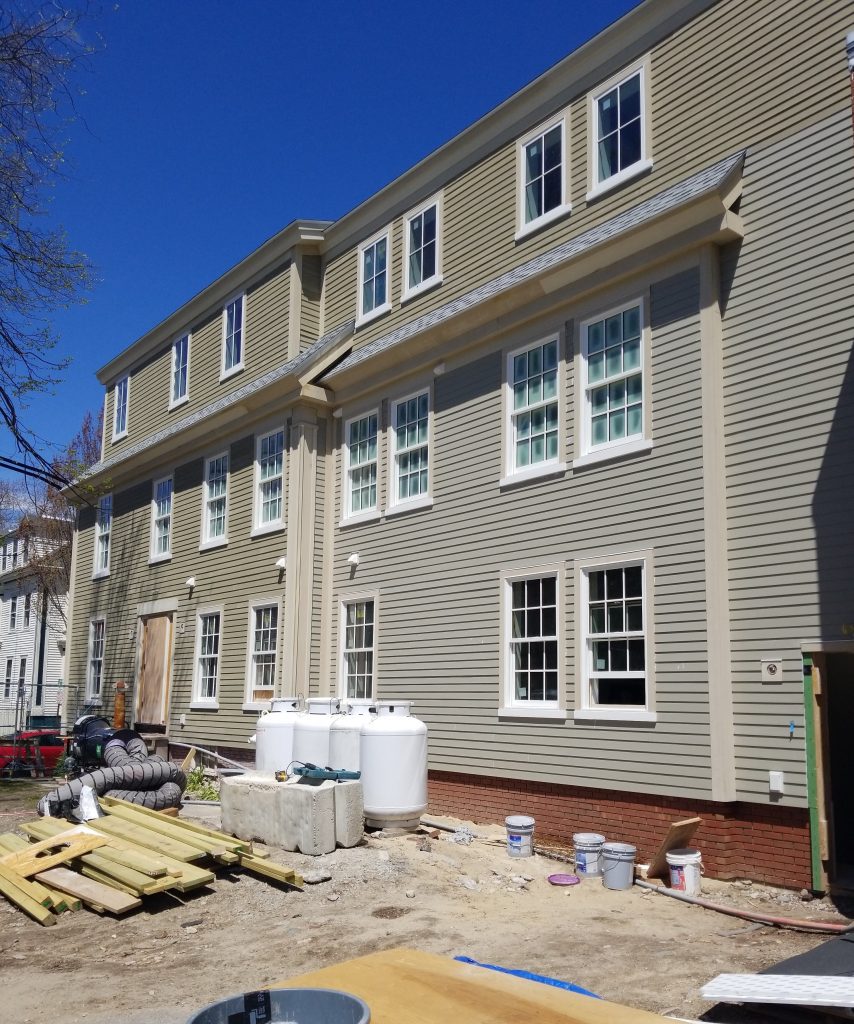 April 2020
April was a very busy month for the expansion. The team began painting, starting from the 3rd floor and working their way down, while they were followed by the flooring and carpet team. Additionally, Pond Cove Millwork was on sight installing bathroom vanities, shelving, and cabinets throughout the building. While all the progress was being made inside, Gnome Landscape started and finished the courtyard in between the expansion and existing house, which looks amazing!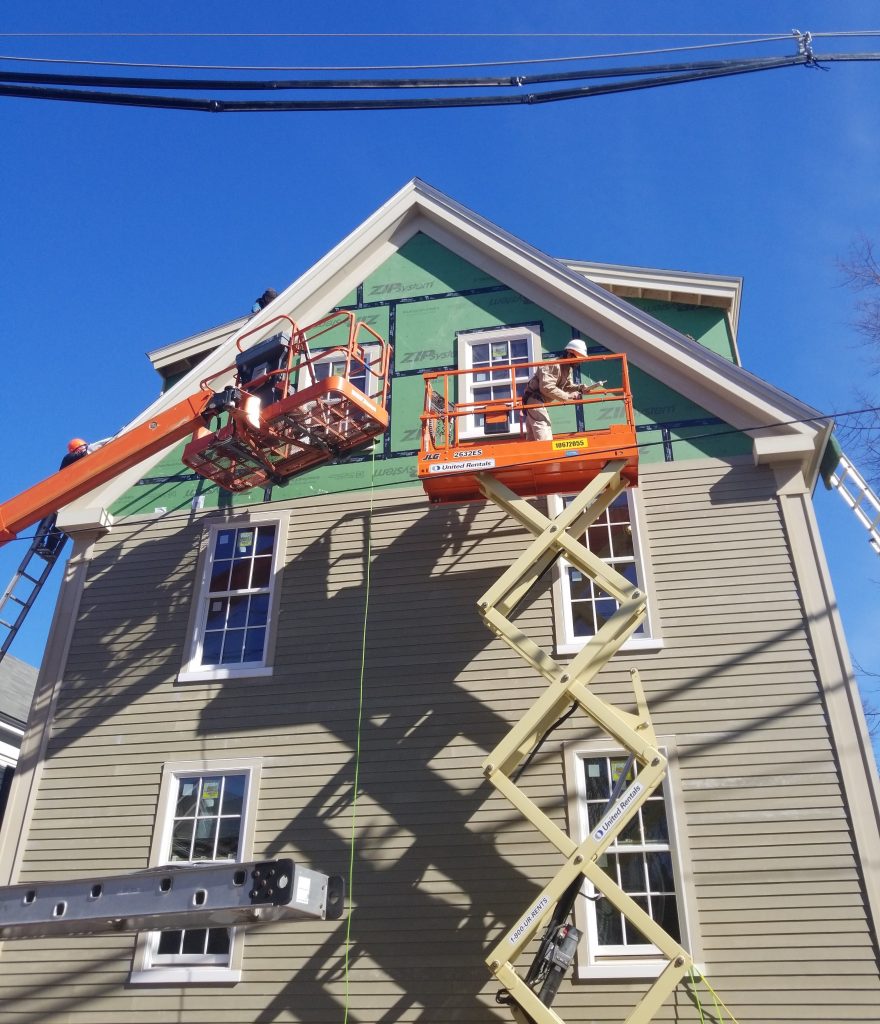 March 2020
The expansion really began to take its final shape in the past few weeks. Once all of the sub-contractors finished electrical, plumbing, and other systems the team installed all of the drywall. Towards the end of March painters arrived and have almost finished all interior painting. Next steps will be exterior finishes, landscaping, and interior molding/finishes.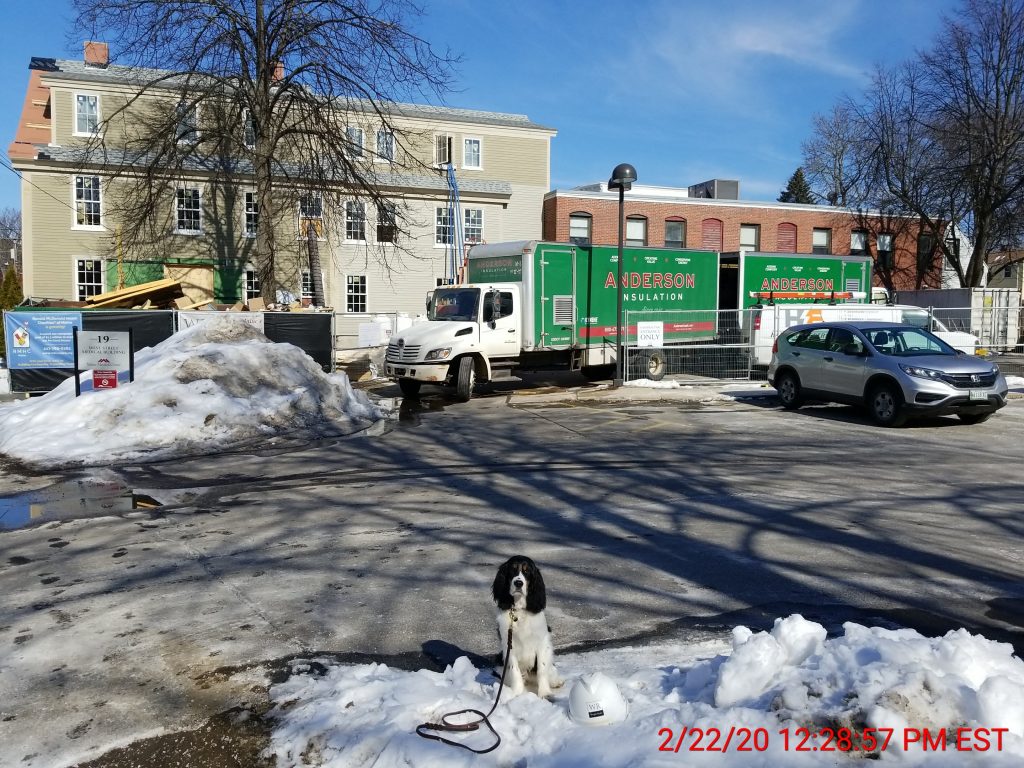 February 2020
February was a very productive month for our construction team. The team was able to fully connect both floors of the new section to our existing building. Battling with some weather, the team was also able to begin insulating the building, along with installing every window. Towards the end of February lots of sub-contractors were on sight to install electrical, plumbing, and sprinklers. It was certainly a busy month and we were very pleased with the progress that was made.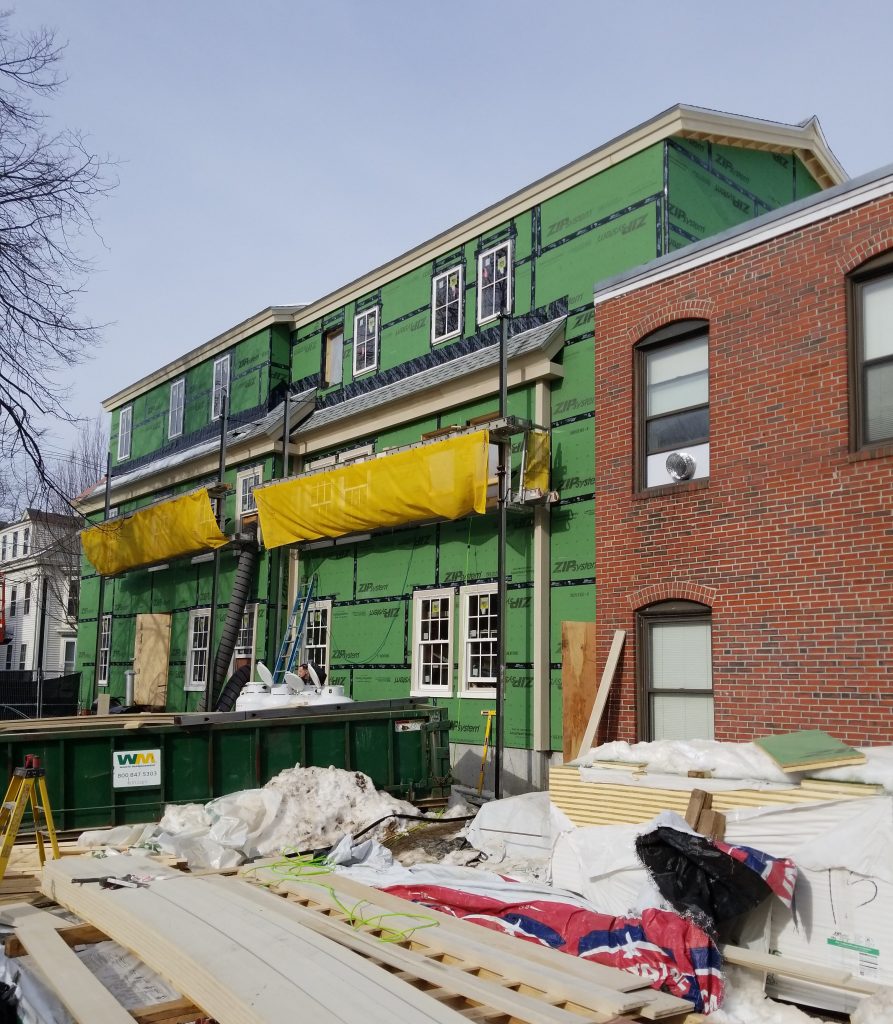 January 2020
The progress continues into the new year! The building is framed, roof complete, and siding is going up! We still need your support to make this possible. Join the team that's Building Community, Expanding Hope with a donation of any amount.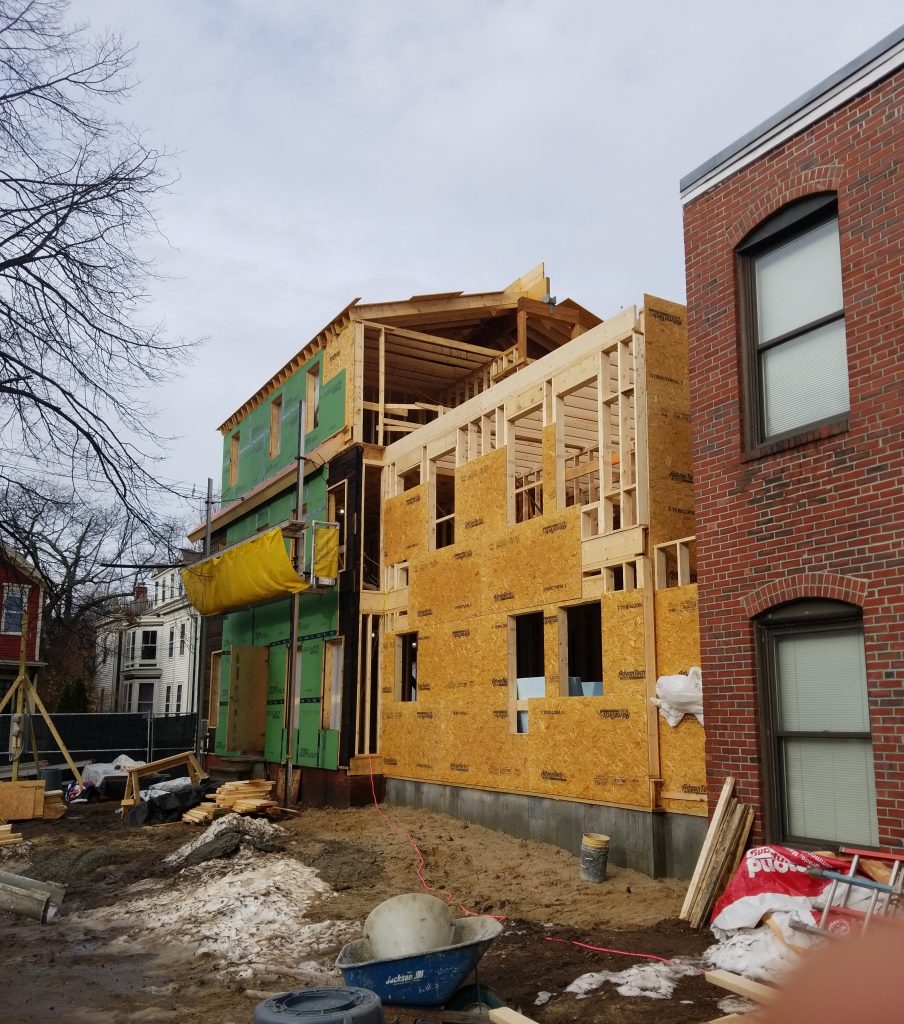 December 2019
Things are moving F-A-S-T! Almost all of the new building is framed and constructed, with the roof expected to be complete in the coming weeks. Next comes the exciting part: connecting the new building to our existing House!

Our team is beginning to pick out colors for rugs, paint, exterior siding, and more. We can't wait to create a space for families to love and be loved.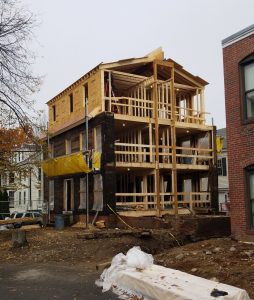 November 2019
The roof and most interior walls have been set. Progress is expected to pick up quickly from here!

We are so excited to see this building come together. When we look at these three stories being built, we see the countless stories to come– stories of hope, rejuvenation, and support in an hour of need.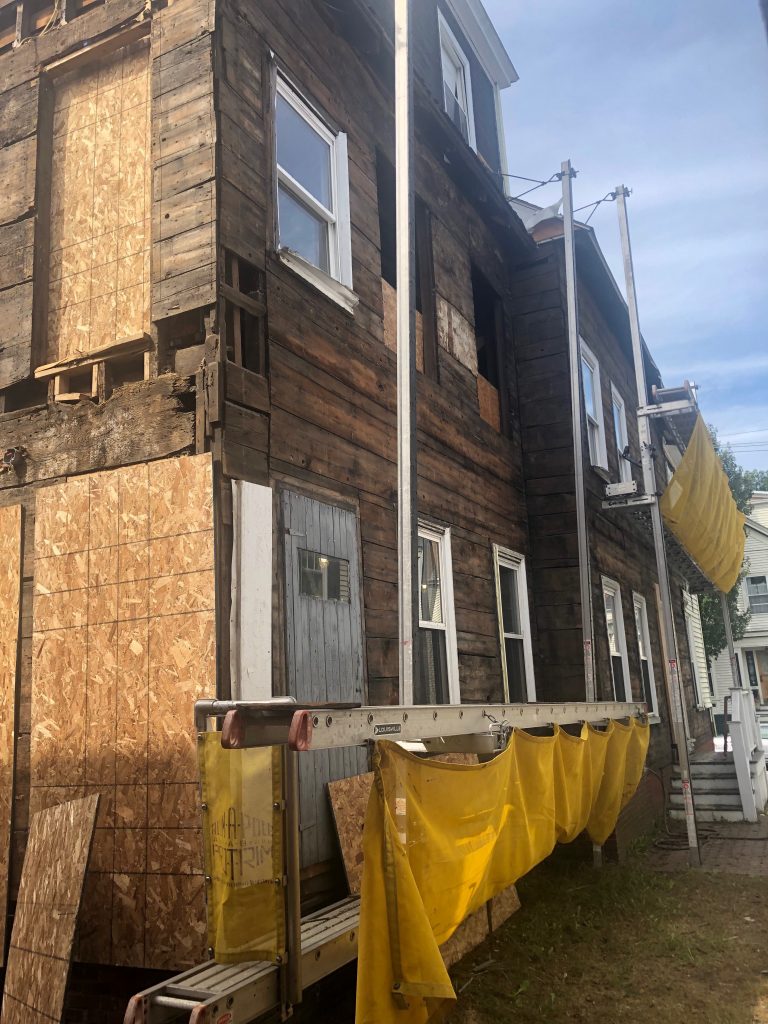 October 2019
Construction is well underway! There has been lots going on, and we are so pleased with the progress. Demolition is complete, interior framing is being constructed, and staircases are being built. We're so excited to be #BuildingCommunityExpandingHope!