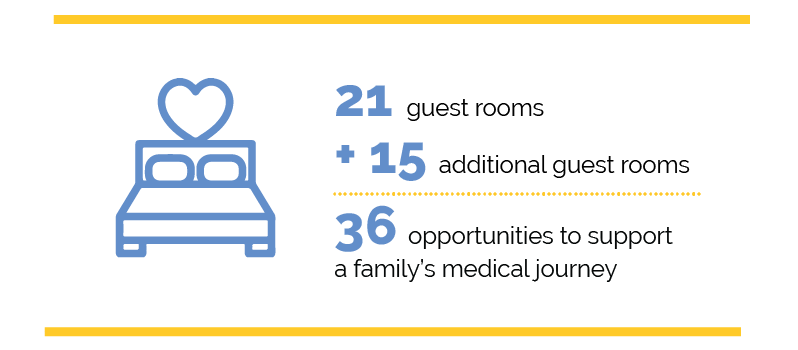 On May 23, 2019, we embarked on a journey to more with a ground breaking ceremony. This day signified the beginning of the 15-room expansion of Ronald McDonald House Portland, as well as the launch of our $2.8 million Building Community, Expanding Hope capital campaign.
For many years, we recognized a growing need for family-centered care in Maine. Medical facilities were expanding, including Portland-based Maine Medical Center, and our list of partner facilities continued to grow.
Expanding our outreach to accommodate this growth was a long-standing dream. In 2013, we began actualizing this dream with the Carleton Street expansion project. The plan was quickly put on hold so that RMHC Maine could focus on seamlessly merging its three entities: RMHC Maine, Ronald McDonald House Bangor, and Ronald McDonald House Portland. In our fourth year of growing stronger together, we transformed into a powerful state-wide organization and were ready to move forward with this impactful journey.
With the help of our generous community, we expanded our programs and service, and began to offer more comfort, care, hope, and compassion than ever before.
---
Why We Expanded
---
Expansion Features
15 additional guest rooms, each with a private bathroom
2 kitchens
1 laundry room
Additional communal space and dining space
Upgrades to our main kitchen to accommodate the increase in guest traffic
Commercial washer and dryer
More outdoor space