This premier fundraiser – hosted by the McDonald's Owner/Operators and presented by Troiano –
will be held on Monday, June 26 at the Woodlands Club, 39 Woods Road, Falmouth, Maine.
Sponsorship Levels:
(includes a team of four, carts, and a hole sign)
Champion of the Heart – $5,000
Sharing Heart – $3,000
Caring Heart – $1,350
Individual Player – $350
Hole Sign Only – $250
Register today for the 25th Annual RMHC of Maine Golf Tournament!
Registration begins at 9am and shotgun start at 11am. Awards dinner buffet to follow immediately after play.
The field is limited to 36 teams so be sure to sign up!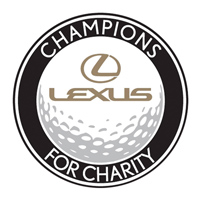 Only 200 tickets available for a chance to play in the
Lexus Champions for Charity Championship.
Win a prize package for two (2) people to play in a three-day,
54-hole (18 holes per day) amateurs only best ball golf tournament,
on December 6-10, 2017, at Pebble Beach Golf Links,
The Links at Spanish Bay Spyglass Hill Golf Course.
Tickets are just $100!
Participants will receive a hospitality package including meals and golf fees, as well as a gift bag upon registration.
Round-trip airfare for two (2) courtesy of Southwest Airlines and a four (4) night single room,
double occupancy hotel accommodations are included.
Thank you to our sponsors!
Presenting:
Champion of the Heart: 

Lexus Champions for Charity
Lexus of Portland
LT's of Maine
People's United Bank
Scott Searway
Sharing Heart:
Registration – STILL AVAILABLE
Lunch Box – The Napoli Group
Prize/Putting – : Jan and Scott Searway
Golf Cart – Automatic Rolls of New England
Reception – KeyBank

Caring Heart:
The Advocator Group 
BerryDunn 
Citizen's Bank 
ClaimVantage, Inc.
The Coca-Cola Company
Dr. Pepper/Snapple Group
GenRe 
Steve Goble,
Maine McDonald's Owner/Operator
Gorton's Inc.
Guy Carpenter & Company, LLC.
McCain Foods 
McDonald's Corporation – Boston Region
Don Neidetcher
James Nygren
Maine McDonald's Owner/Operator 
Paul G. White Interior Solutions
Portland Sea Dogs 
Professional Disability Associates
Rich Hogan,
Maine McDonald's Owner/Operator
Southwest Airlines
Tranzon Auctions
WEX, Inc.
Hole Sign: